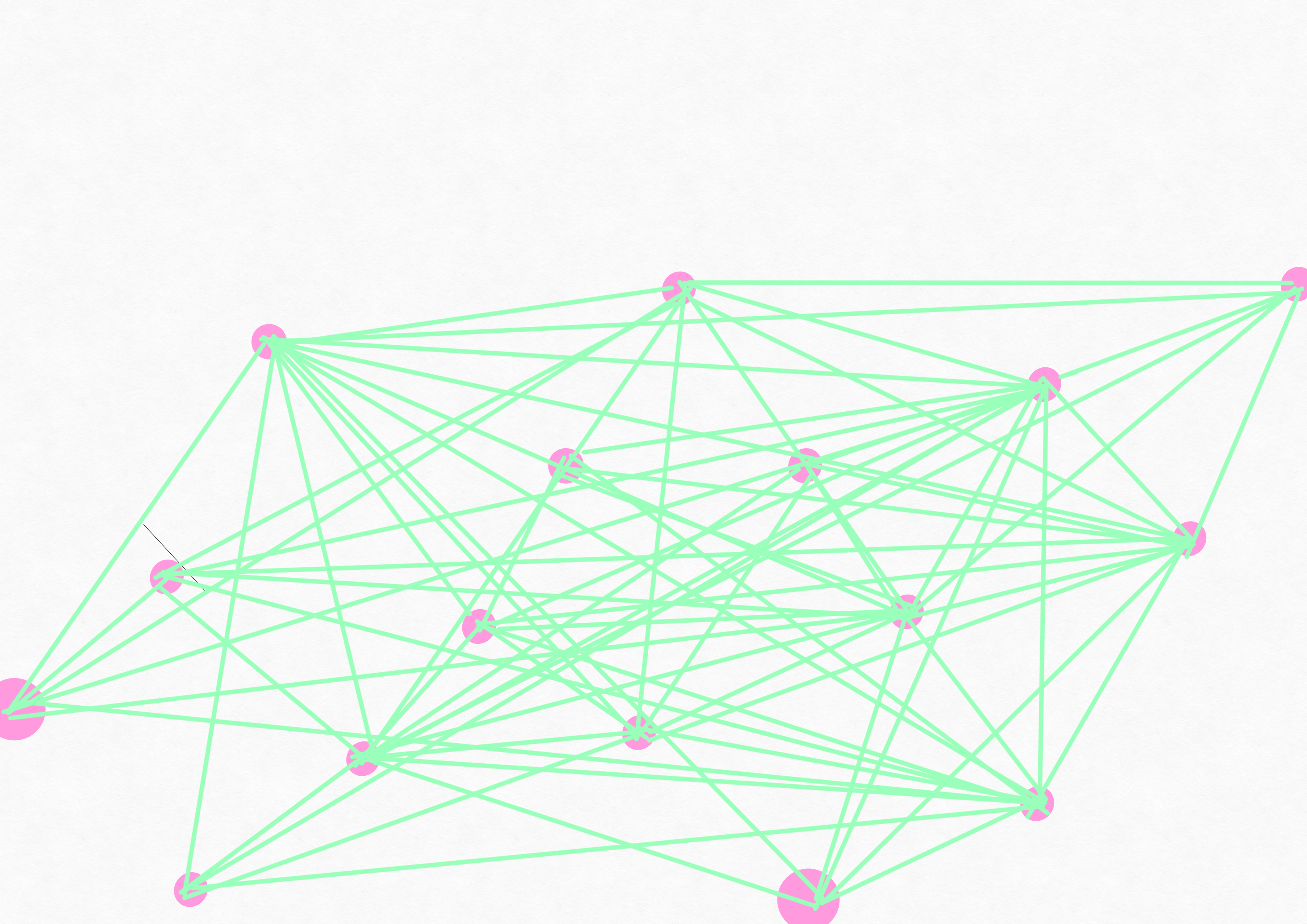 ABOUT
We are a group of four individuals interested in connecting artistic and creative practices to questions about art and climate. We come together from the fields of visual art, design, dance, and dramaturgy connected through the fabrik Potsdam in Potsdam, Germany.
We would like to know more about how others think about their role as ecological actors, and the relationship between humans, art, and the environment.
Your participation in the first stage of this project is warmly welcomed. Please click
HERE
to find out more.
THE TEAM
SABINE CHWALISZ
Sabine Chwalisz is a dancer, choreographer and dramaturge and artistic director of fabrik Potsdam, curating and organizing festivals, residencies, performances and projects.
SASHA AMAYA
Sasha Amaya
works in dance, installation, and research. In addition to her work in the sphere of performance, Sasha also holds an MPhil in Architecture and Urban Studies and is the founder and co-editor of
MVT Journal
, an online platform dedicated to showcasing projects at the intersection of art, architecture, and landscape.
OSCAR LOESER
Oscar Loeser is a visual artist based in Berlin. He develops visual concepts for dance pieces and installations, as well as creating projections for theatre and open spaces. Oscar graduated from the Potsdam Film School as an editor, and has since worked for choreographers, musicians, and various institutions, as well as in documentary film.
LIDY MOUW
Lidy Mouw is a dramaturge and artist. In her work, she examines the diverse, moving, and thinking body. Lidy studied dance and dance pedagogy at Scapino Dansacademie Hogeschool voor de Künsten in Amsterdam. Her professional collaborations have included partners such as fabrik Potsdam, Hebbel am Ufer Theater, Maxim Gorki Theater, NRW KULTURsekretariat, and the Holland Festival, amongst others.
KATRIN WITTIG
Katrin Wittig
is a freelance stage and costume desigener, and the initiator of the cultural project Stadt and Zukunft, which explores perspectives for the sustainable development of cities.
SUPPORT
Kunst und Klima is supported by Stadt Postdam und das Ministerium für Landwirtschaft, Umwelt und Verbraucherschutz des Landes Brandenburg.